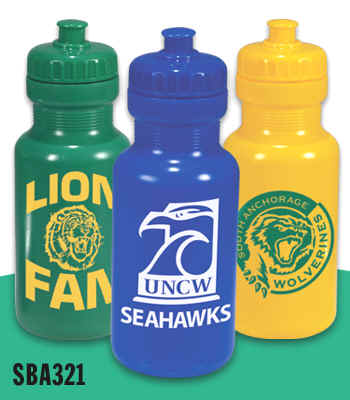 Promotional Printed Water Bottles

Need colored water bottles?
Need to have them printed?
We've got 'em!
Click Here to get to our Promotional Water Bottles!

Colors available: Red, Royal, Kelly, Navy, Forest, Orange, Bright Gold, Maroon, Black, White, Light Purple, Dark Purple, Teal, Neon Green, Neon Pink, Neon Yellow, Frosted Clear and Granite.